Theodora Giarenis: An international swimmer: "Don't stay inert!"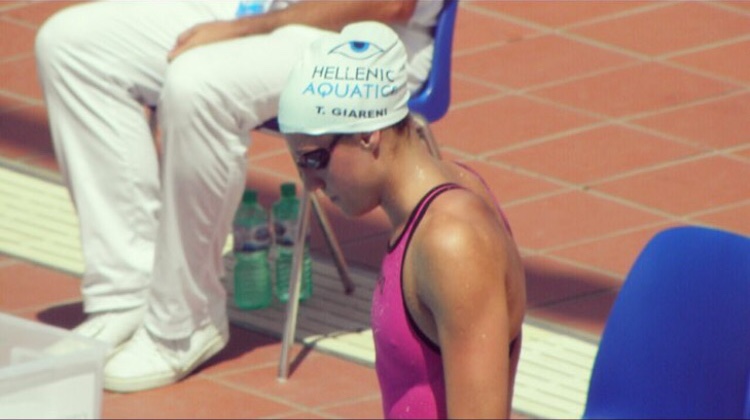 Theodora is an admirable little "dolphin", an inspiring athlete that has represented our country internationally, and as Alexandra Christou, the brand's founder has put it "she knows the human body and its needs better than anyone".

Alexandra has been training with her for the past six months. Despite her innumerable duties, Theodora helps her "listen" to her body, which has slowly started to awaken. Her breathing is better and her back that "carries" everyday stress slowly finds its right place. Besides, as Theodora says, "the movement of the body allows us to express our feelings, to find out more about ourselves and to define our limits physically and psychologically." So with all these motivational words to inspire me to start exercising, I met with Theodora, we had coffee, where else? in OAKA stadium having a talk about the care of our body."
Dear Theodora you've been swimming since you were a child, what part did swimming have in your life?
Swimming played a big and important part in my life. It taught me from a very young age discipline, setting and achieving goals. The process of participating in championships has taught me little by little as I was growing older to have important values in life that you can hardly be taught anywhere else. All this would be different if I were a child who hadn't spent 23 years in a pool fighting to improve and be a considerable force in my field. Inspiration sporting values ​​to young children is essential as it helps them to be ready to cope with any difficulties that may arise in their life.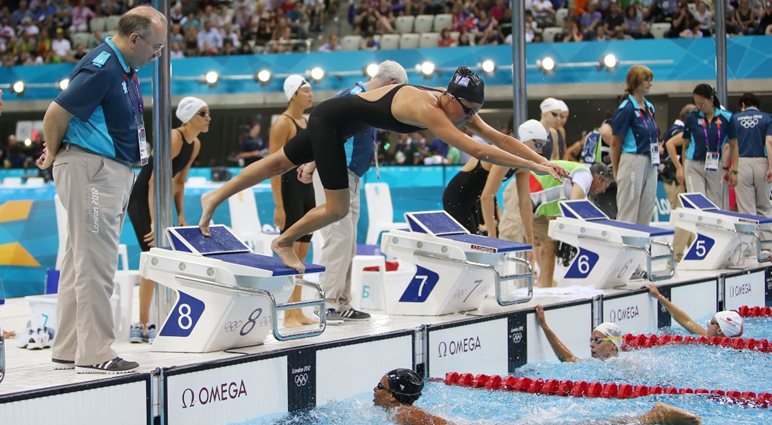 Is it possible for our body to train after years of a sedentary lifestyle?
Human body is our home, it is what evolves with us throughout our life, no matter the lifestyle we choose to follow.
Our daily life and its pace are so hectic that leave us with limited time to dedicate to ourselves. But it's never too late to change this situation that has confined your body into a sports inertia. Everyone at their own time can choose an activity (game-sport-fitness) that they like and is enticing enough to find the time for it even in our busy schedules, on a daily or weekly basis so as to put this machine (aka our human body) back into motion and enjoy the benefits of each activity.
Can graduated compression socks be helpful to our body?
Beyond their evident, practical use, research has additionally proven that graduated compression socks are helping our bodies. Daily routine and long-term sedentary work increase pressure in our leg veins to the maximum pressure accumulating round the ankles, due to the force of gravity. Graduated compression socks apply varied pressure to the foot, depending on the blood pressure at each point. The highest pressure is applied on the ankle area, gradually decreasing to the thigh. This particular compression technique increases the pressure subcutaneously, that is to tissues beneath the skin, thus helping to prevent swelling of the superficial veins and also preventing blood congestion.
Moreover, compression of these tissues transfers the accumulated liquid back to the capillaries by preventing the overflow of liquids from them. The most efficient time to wear the socks is during the day as well as during long terms of standing or sitting still.
Do you have to be an athlete to wear compression socks?
It is not necessary to be an athlete to wear compression socks. They are mostly associated with athletes because they are used to help during the time of restoration and relaxation. Compression socks can also create hyperemia at their application sites (lower and upper limbs), and this speeds up the absorption of lactic acid produced in muscles during intense training.
What would you like personally to share with anyone who's reading this interview?
I would like to say to all the readers that the movement of the body allows us to express our feelings, to get to know ourselves, to appreciate our character and personality better and to define our limits physically and emotionally. Do not hesitate to lead your body away from inertia, fueling it with everything it takes to be healthy.
For the finale let's have a different kind of question! If you had to choose a work of art (painting, music, film, book anything) that personally "speaks" to you what would that be?
The Statue of Christ the Redeemer, located on the hill of Corcovado over Rio de Janeiro, in the national park of the Tijuca Forest, is a monument that has inspired me both for its emblematic significance and for the period of time in my life that I got to see it.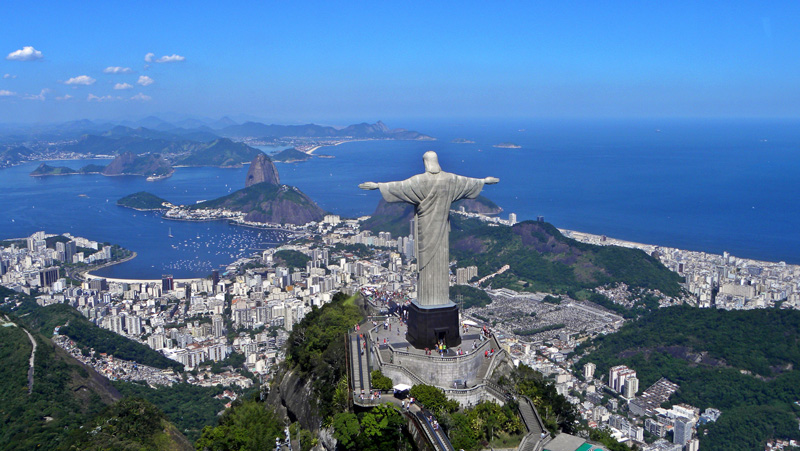 Share this article